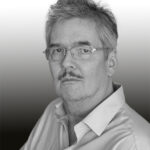 About Canzler Photography
Hi, and welcome to the  to the "Canzler Photography" about page!
Thanks for visiting! This page tells you a little about Canzler Photography.
My name is Dirk Canzler, and I am a passionate photographer for many years. Actually, it all started with a gift from my uncle: A simple roll film camera. Since this time photography has been always part of my life. Even during my university time,and also later, during work in many different IT fields, e.g. as a programmer and then as IT project manager, photography was always there.
Over time, the roll film camera made place for a kodak cassette camera (you can find information on some of the old models here), and finally, as as teenager, I had my first DSLR. I enjoyed developing black and white images at home, in my own little photo lab. It was simple, with cheap equipment, but it was nevertheless a lot of fun. The experience that I could not only express my kind of viewing things during photographing, like changing aperture, shutter speed, focal length position, and many other parameter, but also that I could continue this process during devoloping the picture, was really valuable.
Of course, as technology developed, digital cameras came into play.
I always liked landscape photography, experimenting to find ways to express what I felt and envisioned during the time of the photo shooting. And, of course, I like night photography. The night changes everything, often making places you wouldn't even think of staying longer to magical spots. And, of course, more techniques come into play, that I could use to achieve the photograph that I liked.
And today? Time goes on, and things "devolop". I embrace and am fascinated of today's technology, making it possible to create compositions that would have been impossible in the "old days". Therefore, I am into time lapse photography (daytime and night time) and also astrophotography, including time lapses. And that is – by far – not all.
I am working on this page as I continue with my photographic development. Hope you will enjoy this page. Have fun! If there's something you are missing here, or you have some suggestions, or issues, feel free to contact me.